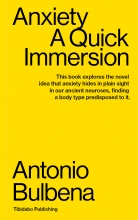 Portada: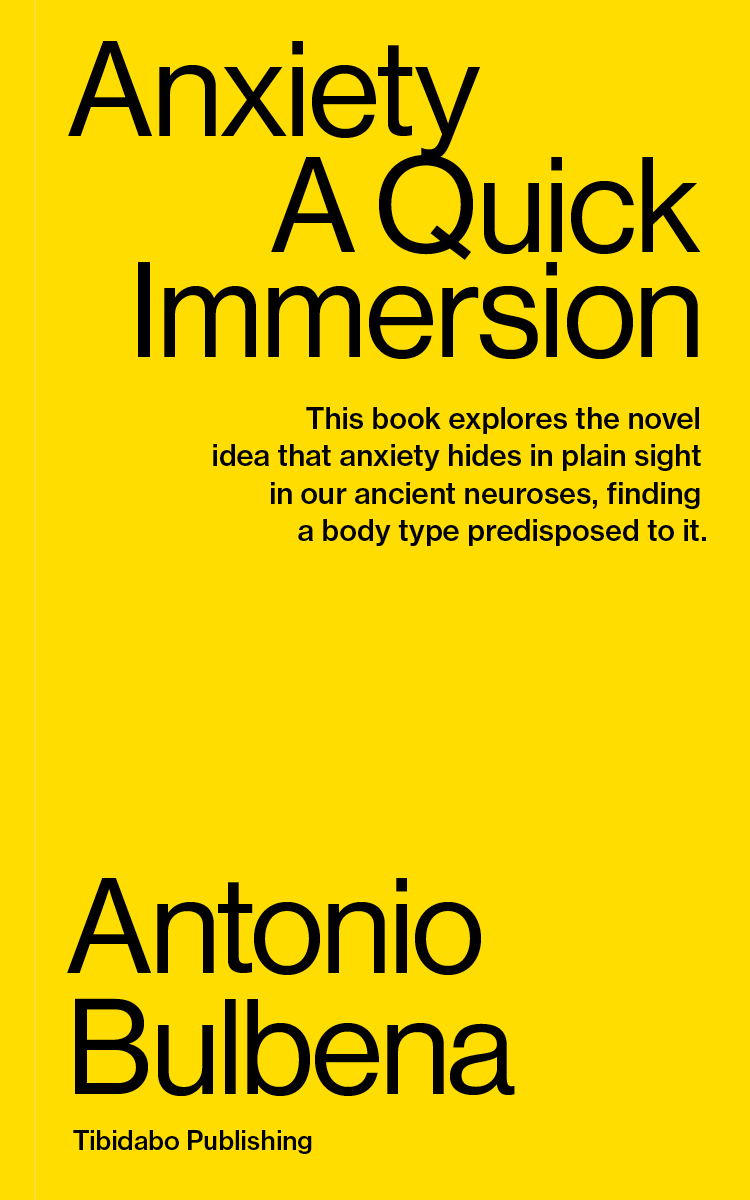 A Quick Immersion
ISBN:
978-1-949845-32-7. LCCN: 2022933658
Endorsements:
This work offers an exhaustive exploration of anxiety – as experience, as trait, as adaptation, and as disorder. It includes significant attention to somatic issues, and offers a novel and useful framework for addressing the significant clinical issues of co-occurring anxiety, hypermobility of the joints, and dysautonomia. It is presented in an informal style, with wonderful intrusions of wry wit. Richard Barnum, Psychiatrist in Chestnut Hill, Massachusetts
A stimulating and fascinating read, Anxiety. A Quick Immersion expands the current knowledge on the mind and body connections. Written with lyricism, wit, and wisdom, Professor Bulbena shares his journey through the study of the somatic aspects of anxiety disorders, most particularly, the joint hypermobility and related conditions. In an accessible tone of writing for both patients and clinicians, Prof Bulbena presents clinical examples and introduces the novel "Neuroconnective phenotype" based on the collected genetic, neurophysiological, neuroimaging, and clinical data collected over the past 30 years. This is a must read for all, I cannot recommend Anxiety. A Quick Immersion more highly. Eric J. Nestler, M.D., Ph.D. Nash Family Professor of Neuroscience





Summary
Anxiety is that powerful companion that gives us the strength to deal with life and also to defend ourselves when faced with difficult challenges. But, in exchange, it can create tension, worries, and excessive precaution in us, such as feelings of being overwhelmed, discomfort in crowds, difficulties in speaking with others, hypochondriacal fears, phobias, anticipating the worst, etc.
Like certain emotions, anxiety is wordless, as it consists of a richly intense cluster of feelings that are hard to name and to explain.
In this book, anxiety is dealt with from a new and original perspective that reflects years of experience and research. One of the great resources and reasons for this book is precisely the experiences and contributions from people who suffer from anxiety. Additionally, as if this were a 3D viewer, readers who delve into the book will perceive a new dimension of texture and depth, as added to the abundant psychological and environmental nuances that classically make up anxiety are some intense (and surprising) physical discoveries, as typical as they are unknown up to now.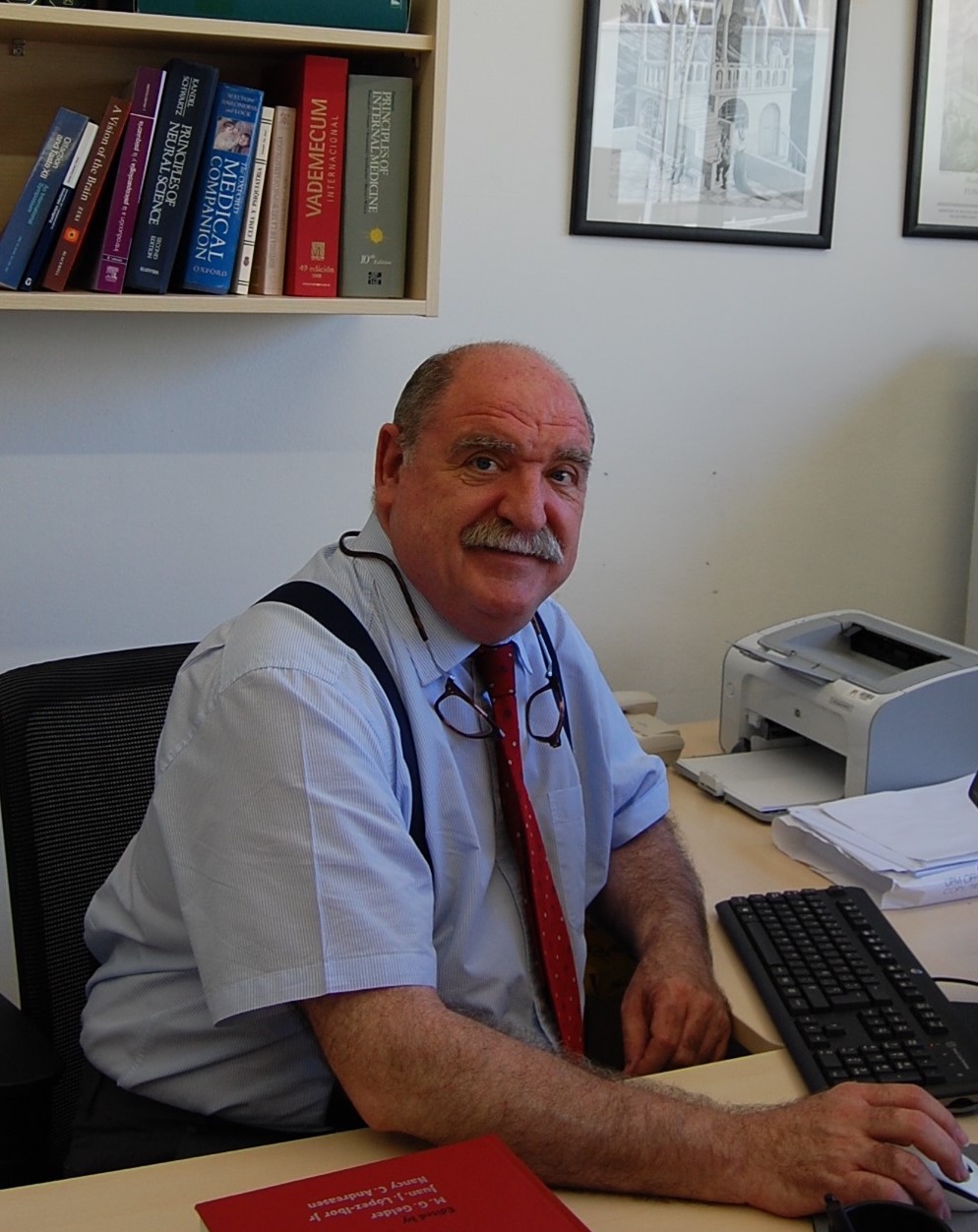 Antonio Bulbena
is Distinguished Professor and Chairman of Psychiatry at the Autonomous University of Barcelona. He completed his medical and psychiatric training at this university, later earning his PhD at the University of Barcelona. Following this, he completed his Masters of Science at the University of Cambridge (Addenbrooke's and Fulbourn hospitals) under the supervision of Prof. G. Berrios and Prof. E. Miller. He is a Member of the Board Committee on Selected Heritable Connective Tissue Disorders and Disability.
Bulbena is an internationally respected psychiatrist and a highly reputed scientist and health systems manager. He has published numerous articles in top tier scientific journals. His most prominent line of research is the relationship between anxiety disorders and somatic conditions, particularly with Joint Hypermobility syndrome. This new approach to anxiety is novel as it includes neurobiological mechanisms (i.e. autonomic dysfunction) and somatic comorbidity, areas that are unfortunately neglected in current psychiatric nosology.
Blurb:
This book explores the novel idea that Anxiety hides in plain sight in our ancient neuroses, finding a body type predisposed to it.