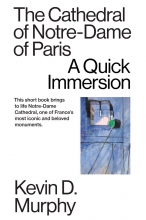 Portada: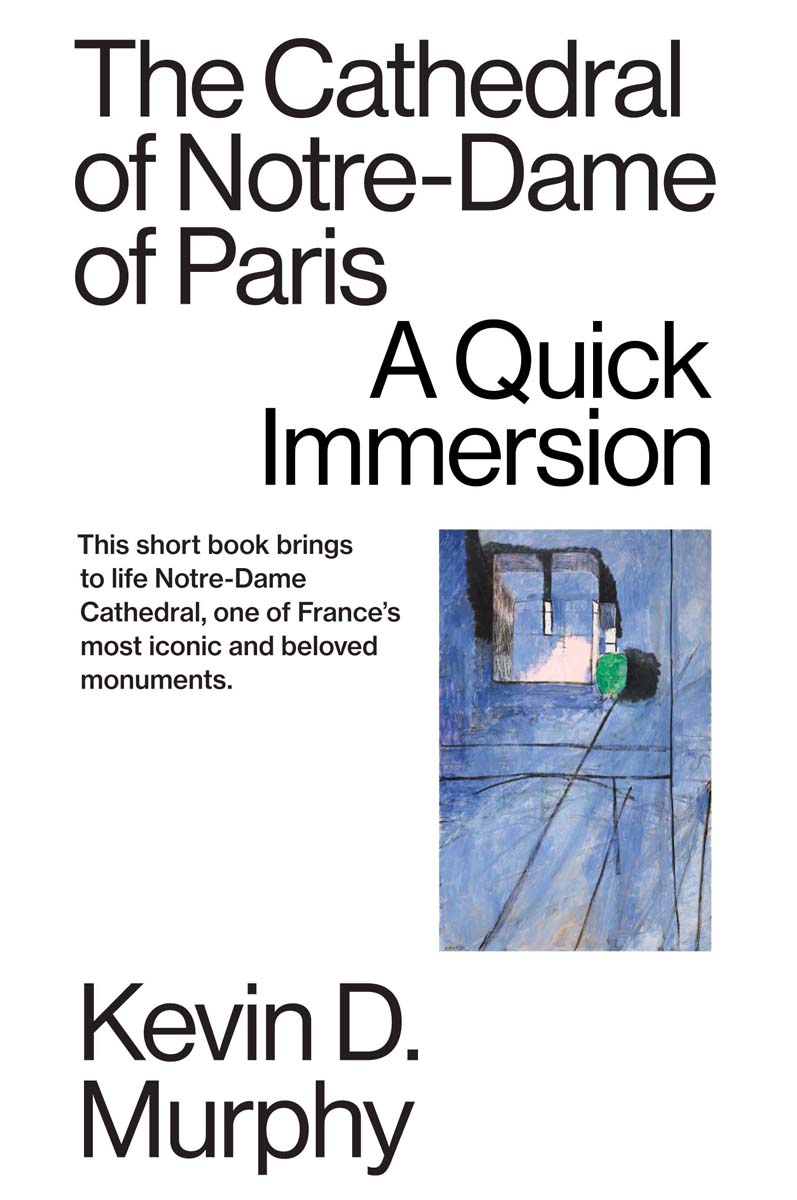 The Cathedral of Notre-Dame of Paris
Quick Immersions
Endorsements:
Library of Congress Control Number: 2020946204
Kevin Murphy deftly untangles the tortured history of Notre-Dame Paris, revealing how this complex and multi-faceted building, with its roots in the Roman past, became the "very face of France." Engagingly written for both the general reader and specialist, The Cathedral of Notre-Dame of Paris: A Quick Immersion explains how this iconic structure bears witness to France's political past and present through its construction, destruction and restoration. It presents for the first time a clear and lucid account of this beloved structure's entire chronology and its representation up to the present day. Lisa Reilly, Professor. Department of Architectural History. School of Architecture, University of Virginia
Dr. Murphy has provided for the layman and academic alike a timely analysis and history of one of the world's greatest monuments. We discover here that Notre Dame de Paris is not the seamless Gothic structure that we have assumed. Rather, Notre Dame has a rich and complex history that Dr. Murphy brings alive with engaging and accessible style. Although the book is subtitled A Quick Immersion, this account of the cathedral makes the reader feel as if they have had a long and abiding relationship with Notre Dame de Paris. Clifton Ellis, Associate Dean of Research & Faculty Development. Elizabeth Sasser Professor of Architectural History. Texas Tech University.
Even as it has evolved over the course of many centuries, Notre-Dame Cathedral has persisted as a touchstone for Parisians and Christians everywhere, and as an emblem of Frenchness throughout the nation's history. Its periods of construction, destruction, neglect, and restoration are all outlined here in approachable terms. The decisive mid-19th century restoration of the building by architects E.E. Viollet-le-Duc and J.-B. Lassus, which gave the building its signature spire, is shown to have contributed to Notre-Dame much of its familiar medieval form, tragically damaged in the fire of April 15, 2019.
Kevin D. Murphy is Andrew W. Mellon Chair in the Humanities and Professor and Chair of History of Art at Vanderbilt University. He earned his PhD at Northwestern University and has taught at the University of Virginia and the Graduate Center of the City University of New York. Prof. Murphy teaches courses in 19th-century architecture and material culture, primarily in Europe and North America. His publications include the book Memory and Modernity: Viollet-le-Duc at Vézelay (2000), Jonathan Fisher of Blue Hill, Maine: Commerce, Culture and Community on the Eastern Frontier (2010), and several co-edited volumes, including Skyscraper Gothic: Medieval Style and Modernist Buildings (2017). and resilience.
Blurb: This short book brings to life Notre-Dame Cathedral, one of France's most iconic and beloved monuments.