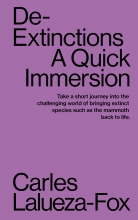 Portada: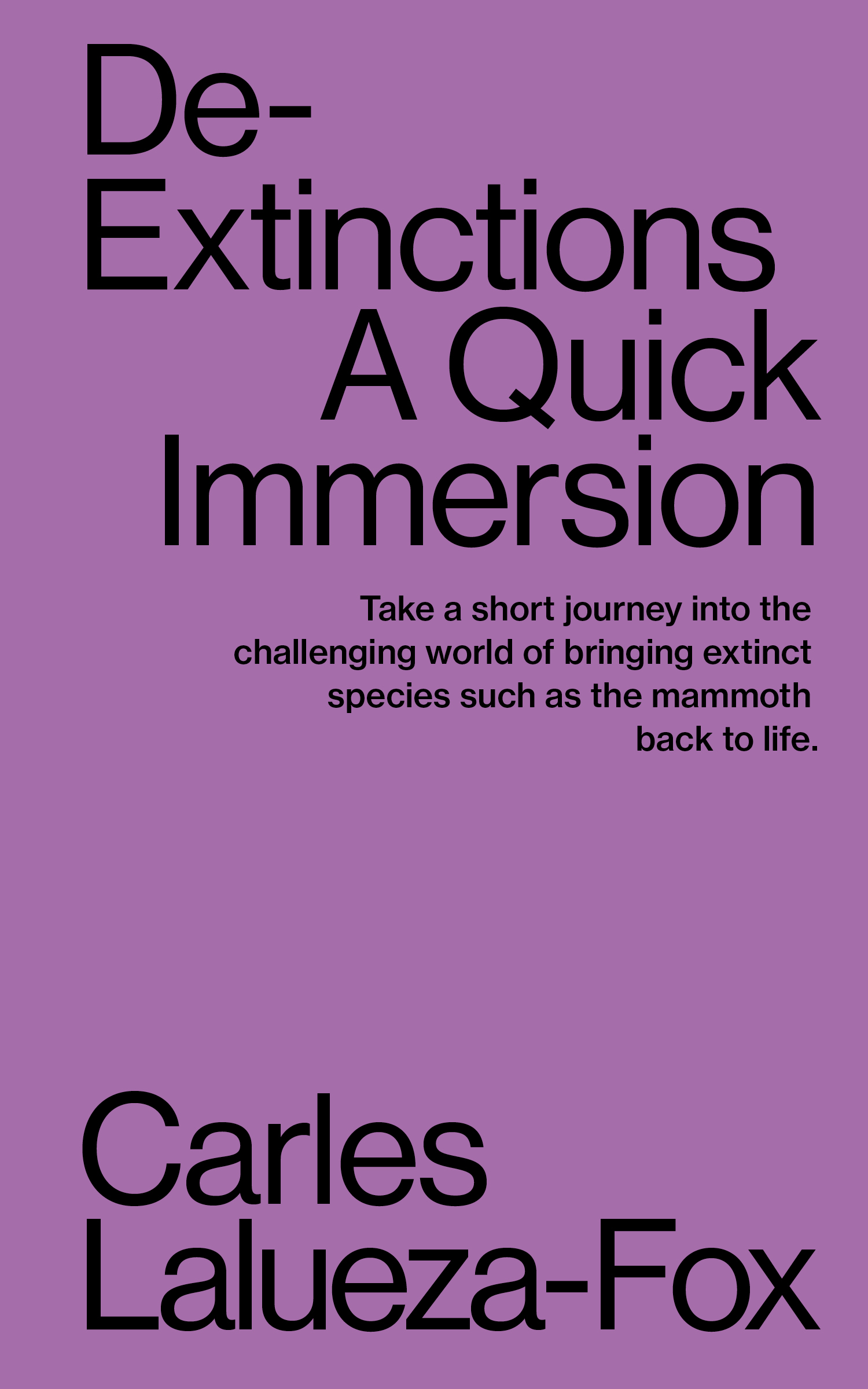 Quick immersions
Endorsements:
"Lalueza-Fox is an expert in the recovery and analysis of ancient DNA, which means he is more than qualified to discuss some of the major technical challenges to bringing extinct species back to life" -- Dr. Beth Shapiro, evolutionary biologist.
"If you are interested in what is happening in our natural world and better understanding what scientists know and don't know about saving it, this book will get you up to speed in a hurry" -- Dan H., Amazon reader.
Few things seem as irreversible as death, whether for an individual or a species. But what would happen if death was reversible, if we could bring back to life something similar to the species that became extinct in the past? Recent developments in various techniques in molecular biology, among them cloning, synthetic genomes and genetic editing, have led to the emergence of a field of research that is in pursuit of de-extinction. This is a controversial ambition that presents far-reaching scientific, ethical, economic and social challenges. Even so, its proponents defend it as one of the possible ways to restore ecosystems and even fight against climate change. Explained over the course of this book are the possibilities for de-extinction and how they could transform the global ecosystem in the future.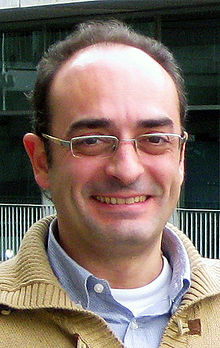 Carles Lalueza-Fox is Professor of Research at the Institute of Evolutionary Biology (CSIC-UPF). He is a recognized world expert in paleogenomic studies of DNA recovery in extinct species such as mammoths. He has published more than a hundred articles in international scientific journals. He participated in the Neanderthal Genome Project, in 2010. He is currently studying the prehistoric populations of Europe. He has received several awards for scientific dissemination and the City of Barcelona Award for Scientific Research 2007.
Blurb: This book is a short journey into the challenging world of bringing species such as the mammoth back to life.