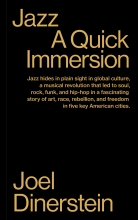 Portada: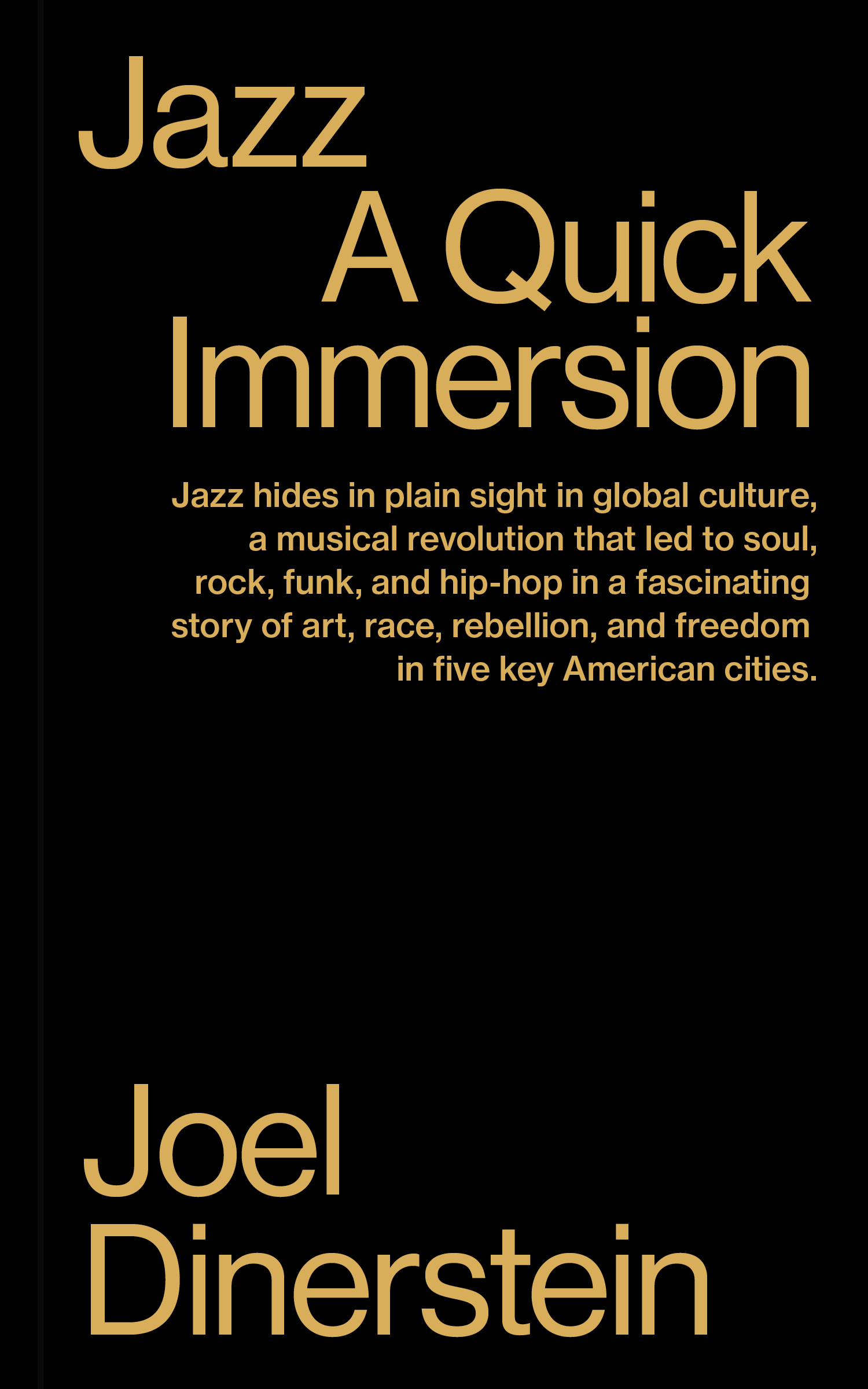 Quick immersions
Endorsements:
Library of Congress Control Number: 2020940631
"It's hard to throw your arms around a universe, but Joel Dinerstein does so with grace and great insight in this essential guide to America's art form. Designed with maximum musical interaction in mind, it guides the reader by offering multiple views on jazz history: its relationship to cities, to Black migration, and to politics; its sonic evolution in streets, clubs and concert halls; its many personalities, from legends like Louis Armstrong and Miles Davis to central but less famous figures like Ben Webster and Hamid Drake. "Jazz is everywhere," Dinerstein declares. This kaleidoscopic little book proves that. A great addition to the shelf for a newcomer to the music or anyone who wants to enrich a lifetime of listening".
Ann Powers, author of Good booty: Love and Sex, Black and White, Body and Soul in American Music
"This book is tight. And it swings. Joel Dinerstein has written the best short introduction to this American art form".
Siva Vaidhyanathan, Robertson Professor of Media Studies, University of Virginia
"Joel Dinerstein's treatise makes the improvisational art form known as jazz, with its New Orleans and Black American origins, make sense in just 226 succinct pages. The author effortlessly discusses this fascinating musical culture, from the 1800s through today, in a conversational and clutter-free way, even with an eye to new ideas and stories which tend to be overlooked in other jazz histories. And Dinerstein utilizes his subject expertise to position the music within the theme of American popular culture and all of the genres and styles that result (which is all of them).
At just 226 pages – you could finish this book in one day, not due to its modest length, but because it's a page-turner, filled with stories about interesting people, places, concepts, conflict, art, struggle, survival, joy, and thriving. It may be a quick read, but it is written with the specificity and care of a multi-volume series. Is there such a thing as a perfect book for academics, scholars, generalists, experts, music enthusiasts, historians, info seekers, and story lovers of all skill and interest levels? Finally, there is, and this is the one".
Melissa A. Weber, Curator, Hogan Jazz Archive, Tulane University Special Collections
"Dinerstein has done a great thing. In tracing the development of jazz through five historic communities of African-American artists —in New Orleans, Chicago, Kansas City, New York and Los Angeles– he conveys the profoundly social dimension of this art form in ways that have never been clearer, nor, in the context of contemporary life, more valuable. The book gives us a wealth of great stories and characters, as well as a great many recommendations for listening. If you think you already know jazz, this fresh take on the topic will awaken you to all manner of threads in its development that will be new to you. And If you've long been intrigued by jazz, but the find the subject so overwhelming that you don't know where to start, start with Dinerstein's brilliant little book".
Professor T.R. Johnson, Jazz DJ, WWOZ-FM: The New Orleans Jazz and Heritage Station
"Professor Dinerstein's "Jazz: A Quick Immersion" shows what makes jazz exciting, hip, unique, and important. He shows how the history is as interesting as the contemporary music and explains the basic concepts in a way that anyone can dig it. He is great with the humor and idiosyncracies of the personalities that have made the music and the places where it was made. It's a great jazz book without pretension or ponderousness".
David Kunian, Music Curator, New Orleans Jazz Museum
What's this book about? Joel Dinerstein's explanation: https://www.youtube.com/watch?v=EN7pTOuM-Fo




Summary Jazz is the foundation of all American music. Starting out as a rhythmic revolution in New Orleans, jazz morphed into big band swing, bebop, and rhythm-and-blues, while its ideas of groove and improvisation became integral to soul and rock, then funk and hip-hop. This book focuses on jazz's development in the African-American communities of five cities – New Orleans, Chicago, Kansas City, New York, and Los Angeles – through a combination of urban studies, historical context, and key profiles of major figures. It is also a listening guide: curated playlists illuminate the dynamic interaction of solo and group, blues and grooves, improvisation and ensemble swinging. Jazz masters taught the planet's musicians how to find their own individual voices and then to risk this in dynamic conversation with others. Jazz is a story of art, culture, race, freedom, aesthetics, politics, struggle, and self-expression.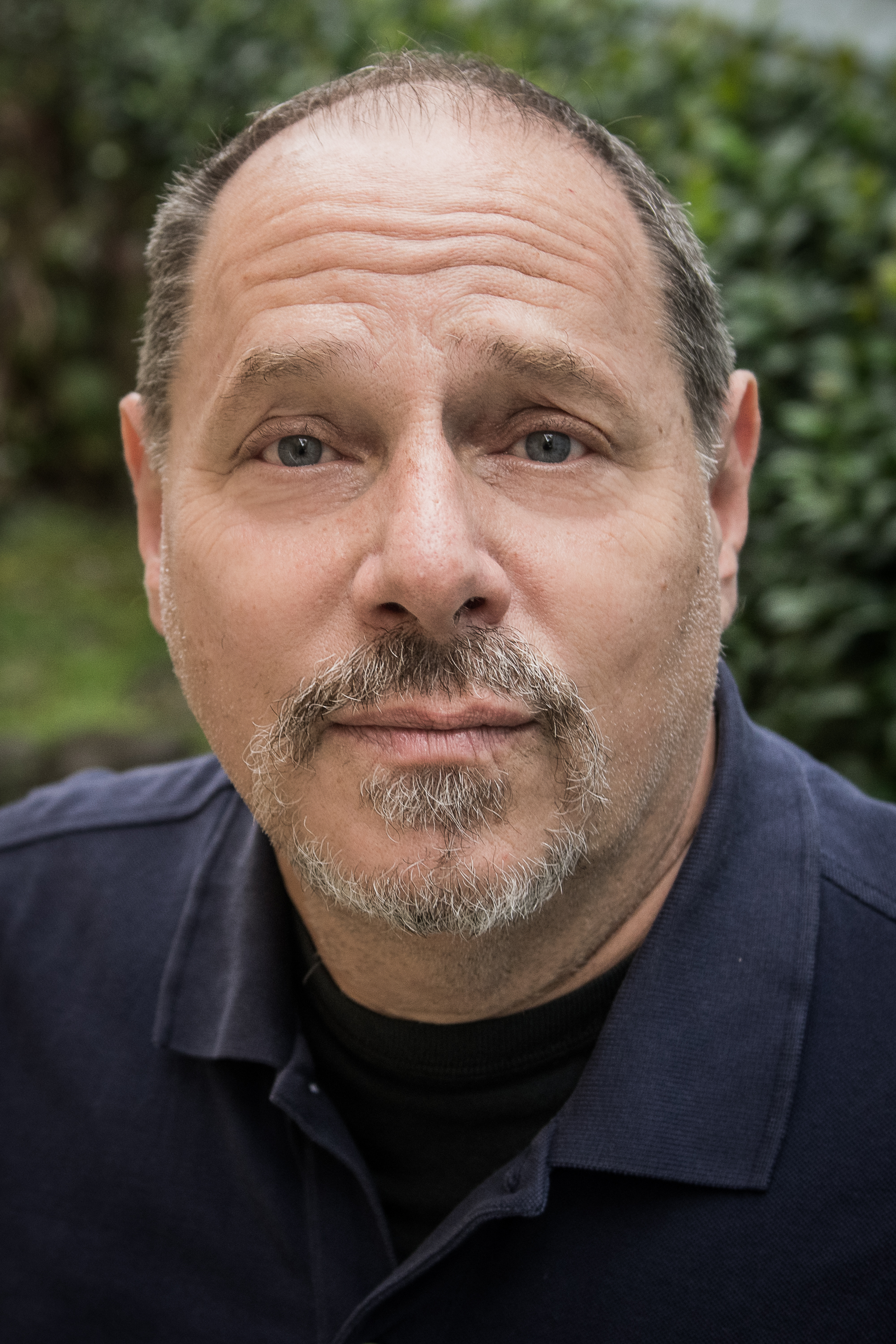 Joel Dinerstein is Professor of English at Tulane University in New Orleans and holds a PhD in American Studies from the University of Texas. He is the author of Swinging the Machine (2003), a theory of early jazz and industrialization, American Cool (2014), and The Origins of Cool in Postwar America (University of Chicago Press, 2017), a cultural history of jazz, film, urban cool, existentialism, and African-American literature. He teaches classes on jazz, blues, and literature, and has published many articles about New Orleans music and culture. For ten years, he was a jazz DJ on WWOZ-FM in New Orleans, the city's global jazz and heritage station. He has served as a consultant for jazz and popular music for Putumayo Records, HBO's Boardwalk Empire, and the National Endowment for the Humanities (NEH).
Blurb: Jazz hides in plain sight in global culture, a musical revolution that led to soul, rock, funk, and hip-hop in a fascinating story of art, race, rebellion, and freedom in five key American cities.