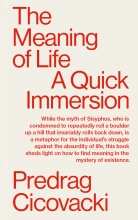 Portada: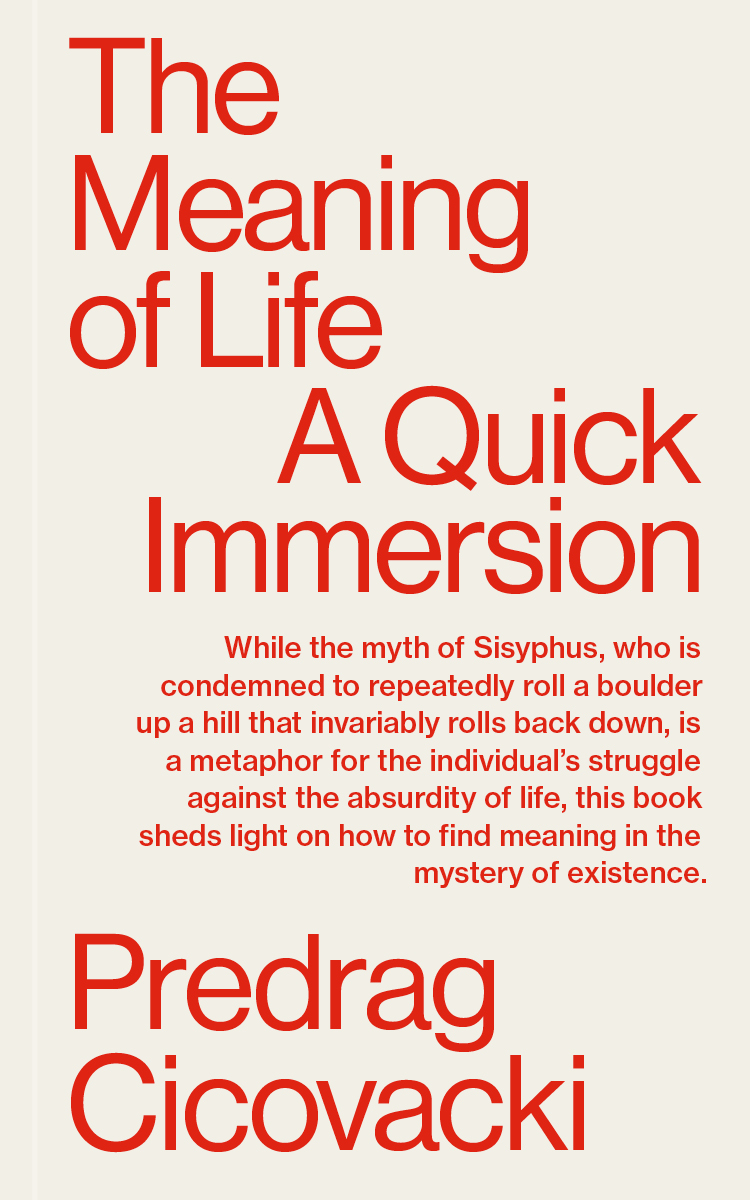 Quick Immersions
Endorsements:
Library of Congress Control Number: 2021943309
" Highly readable, heartfelt philosophical reflection on life's meaning through merit, luck, gratitude, and inspiration. A wise, insightful, and inspiring piece that helps the reader appreciate relationships in an examined life." Richard Werner
the John Stewart Kennedy Professor of Philosophy, Emeritus at Hamilton College.
"Drawing upon a remarkable breadth of learning, Predrag Cicovacki takes the reader on a thoughtful, illuminating and inspiring exploration of the central question of human existence."Robert Holmes Emeritus Professor of Philosophy, University of Rochester.
."I enjoyed this book immensely, finding it full of surprises. Its high ideals and aspirations are not only educational but also greatly uplifting and transport the reader gently into an elevated, calm state of mind". Percy Mark
(a life-long advocate and practitioner of Schweitzer's philosophy of Reverence for Life. In 1995 he began his twenty-year period of chairmanship of Dr. Schweitzer's Hospital Fund (now called Reverence for Life UK). He is author of three books: Lanya's Journey (2019), The World View of Reverence for Life (2020), and My Path with Albert Schweitzer (2020), and founder of the Next Evolutionary Step (NESt) Initiative.
"Concentrating on the four qualities of merit, luck, gratitude and inspiration, Predrag Cicovacki addresses the question of the meaning of life. Never glib, always accessible and nuanced as well as quietly learned, one will emerge from reading this book enriched with a variety ways both to espy and to create meaning in our lives." Dr. James Carleton Paget Reader in Early Christianity and Ancient Judaism, Fellow and Tutor of Peterhouse, University of Cambridge, Cambridge, UK




Summary
Predrag Cicovacki invites us to reflect on what makes life meaningful. His book teaches us that theory and practice, ideas about life and ways of life should be inseparable. As talking about morality should not be detached from practicing virtue, discussing the meaning of life should not be separated from attempting to live as meaningfully as possible. Examining the lives of those we most admire reveals that living a meaningful life cannot ultimately be a mere quest for individual achievement or happiness. The self is neither the ultimate reality, nor should it be our ultimate concern. Our quest for meaning must instead be oriented toward something that is greater than our individual lives, and what we need to discern is what are, and are not, proper objects of such devotion. We cannot do this alone.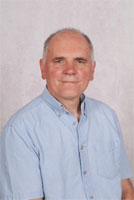 Predrag Cicovacki
is Professor of Philosophy at the College of the Holy Cross (USA). He is the author of several books, including Dostoevsky and the Affirmation of Life (2012), Gandhi's Footprints (2015), and The Luminosity of Love (2018). He is the co-editor of Nonviolence as a Way of Life (with Kendy Hess, 2017), and of Tolstoy and Spirituality (with Heidi Grek, 2018).
Blurb:
While the myth of Sisyphus, who is condemned to repeatedly roll a boulder up a hill that invariably rolls back down, is a metaphor for the individual's struggle against the absurdity of life, this book sheds light on how to find meaning in the mystery of existence.