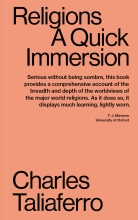 Portada: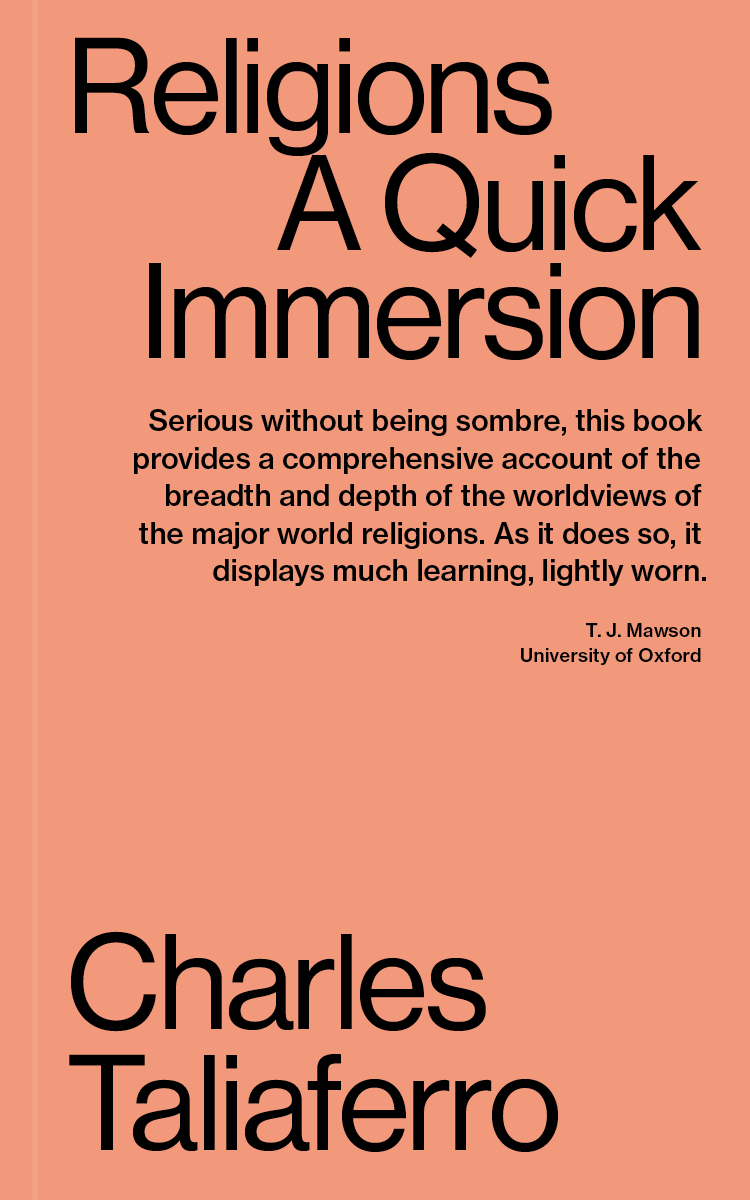 A Quick Immersion
Endorsements:
Library of Congress Control Number: 2021948508
"Taliaferro provides a breath-taking and highly informative survey of the world's most significant religious traditions. The panoramic vision of religious phenomena displayed in this book will be of great service to many."
Victoria S. Harrison, University of Macau
"Religions. A Quick Immersion comprises a helpful guide full of illuminating information for those who want to get more familiar to the essential features of their religion as well as others'. If you have queries about the multiplicity of great religions, you will find the correct address for answers. As a teacher of Islamic studies, I found Taliaferro's views especially about Islam accurate, comprehensive and totally fair. The book is not only a quick but also a deep immerse to the ocean!" Mohammad Saeedimehr (Tarbiat Modares University TMU, Iran)
"You will not find a better guide for a quick immersion into religion than Charles Taliaferro. With his erudite knowledge of the history and nature of religion, his even-handed presentation, and his concise and engaging prose, he takes the reader on a journey in this book that is both stimulating and highly instructive. A splendid read!" Chad Meister, Professor of Philosophy and Theology, Bethel University



Summary In Religions. A Quick Immersion, Taliaferro argues that studying religions is vital to understanding the current diversity of the world population and world history. He further argues that the great world religions offer vibrant, deep spiritual resources for exploring the meaning of our lives today. In this book you will find an accessible introduction to Hinduism, Buddhism, Judaism, Christianity, Islam, and five other religious traditions, in contrast to their secular alternatives. It is a non-dogmatic, open-minded, panoramic tour intended to enlarge one's vision of the similarities and differences among the religions of the world. The book takes seriously the definition of religion, the methods employed in studying religion, and many religious concerns, including the nature of faith, the existence of some ultimate reality (God, Allah, Brahman, Nirvana, the Dao), the practice of prayer and meditation, the problem of suffering, and the possibility of life after death.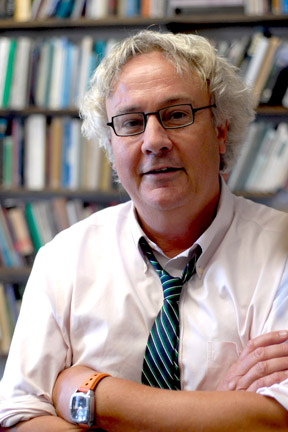 Charles Taliaferro is Master of Theological Studies (Harvard), Ph.D. (Brown) is Professor of Philosophy and the Overby Distinguished Chair at St. Olaf College. And Scholar In Residence at The Cambridge Centre for the Study of Platonism, Cambridge University. He is the Editor-in-Chief of the journal Open Theology and the author, co-author or editor of over 35 books, most recently Is God Invisible? An essay on Religion and Aesthetics co-authored with Jil Evans, and senior co-editor of the four volume Wiley Blackwell Encyclopedia of Philosophy of Religion.
Blurb: "Serious without being sombre, Religions: A Quick Immersion provides a comprehensive account of the breadth and depth of the worldviews of the major world religions. As it does so, it displays much learning, lightly worn." T. J. Mawson, University of Oxford